Grant Nash Colfax, MD
June 2021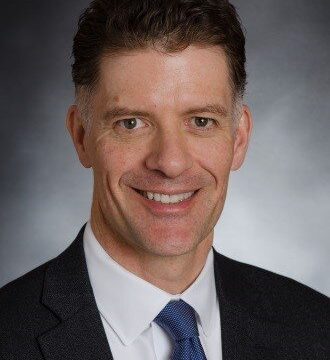 Grant Colfax, MD, is Director of Health for the City and County of San Francisco. For the past thirty years, Dr. Colfax has strived to improve health and wellness through his work in clinical medicine, research, policy and administration. A graduate of Harvard Medical School, he completed his residency in Internal Medicine at the University of California, San Francisco. In 1997, he joined the San Francisco Department of Public Health where his focus was on researching and implementing HIV prevention interventions. As Director of HIV Prevention and Research, he emphasized bringing an evidence-based, community-informed approach to addressing gaps in HIV care and prevention.
From 2012 to 2014 he was a member of the Obama Administration, serving as Director of the Office of National AIDS Policy. As the President's primary adviser on domestic HIV policy, he coordinated Federal efforts to implement the National HIV/AIDS Strategy. From 2015 to 2019 he was Director of Marin County's Health and Human Services, leading the Public Health, Social Services and Behavioral Health divisions, with a focus of increasing health and wellness equity in Marin.
He became director of the San Francisco Department of Public Health in February 2019, overseeing the city's largest department with a $2.3 billion dollar budget and more than 8,000 employees, including Zuckerberg San Francisco General Hospital, Laguna Honda Hospital, 14 primary care clinics, behavioral health services, and population health and prevention.