Gabrielle Nichols, Senior Program Associate
July 2021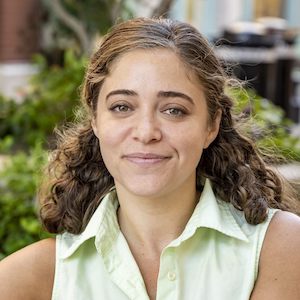 Gabrielle Nichols, MSPH, is a Senior Program Associate with the Big Cities Health Coalition.
Prior to joining BCHC, Ms. Nichols was a Public Health Associate with the Centers for Disease Control and Prevention stationed at the Chicago Department of Public Health. In Chicago, she worked predominately on substance use and behavioral health, with a focus on applying a public health lens to opioid-related overdose death prevention and substance use disorder treatment using data to inform enhanced collaboration among city agencies, state departments, and community partners.
Ms. Nichols earned a Masters of Science in Public Health from the Johns Hopkins Bloomberg School of Public Health and a Bachelor of Science in Neuroscience and Psychology from Temple University.
Contact Gabby at nichols@bigcitieshealth.org.